Tales of Bharat - Issue #14
"To be successful, you have to have your heart in your business, and your business in your heart." —Thomas Watson, IBM
Hello all,
The Covid-19 pandemic has left its impact on all sectors of the economy but nowhere is the hurt as much as the Medium, Small and Micro Enterprises (MSMEs) of India. The total lockdown raised a question mark on the existence of many primarily because these are not companies that have too much cash to wait out the crisis. Central government's call for local production found resonance in the state with the MSMEs is the only ray of hope for this sector to turn the corner in the post-COVID scenario.
In this edition of 'Tales of Bharat', we shall discuss how 2 different MSMEs manage cashflows in their daily life. These stories are documented as a part of 'Kirana Chronicles' - a research series on MSMEs in India.
---
Manav - Trader, Mumbai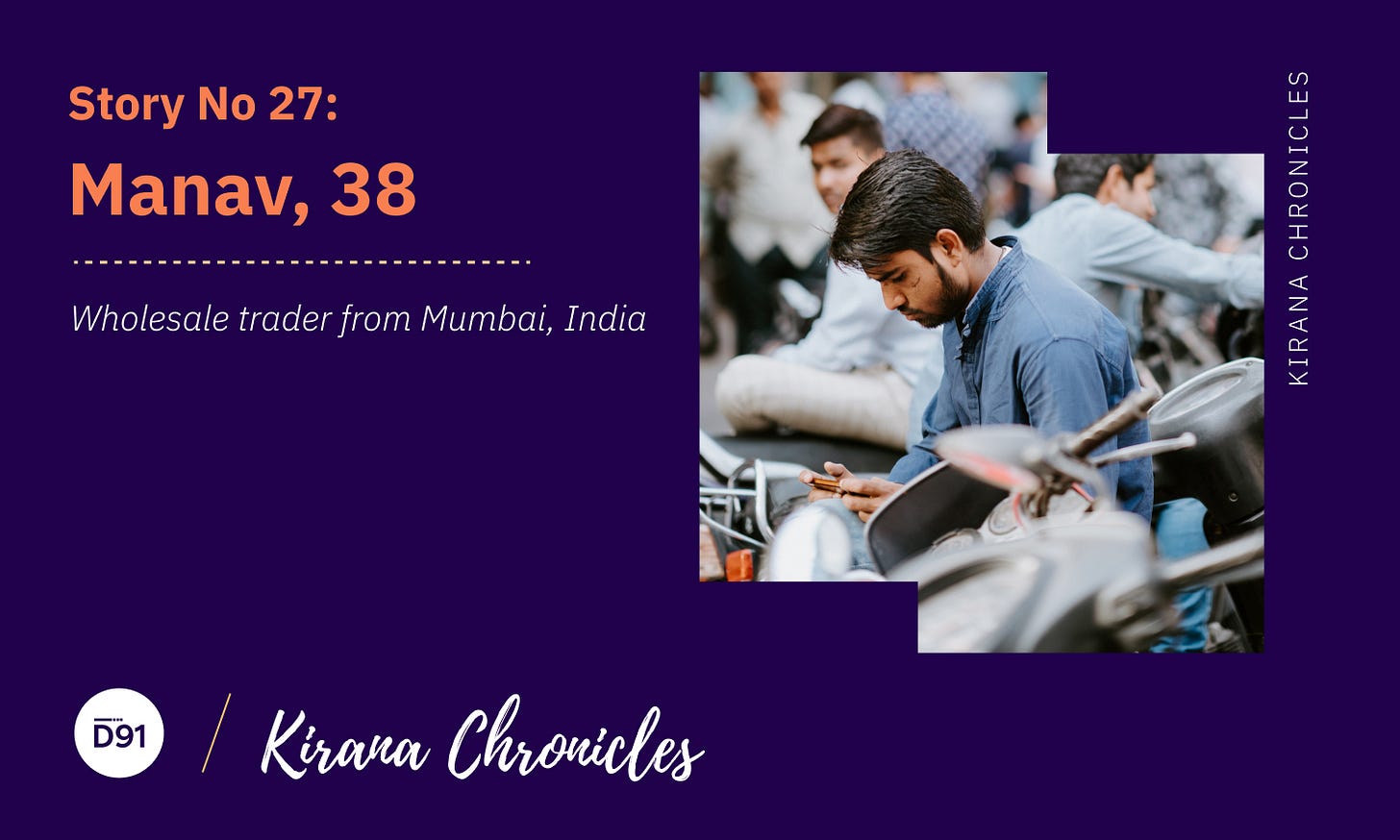 38-year-old Manav is a wholesaler trader from Mumbai who manufactures and supplies men's trousers and cottonwear. He is married, has two kids, and lives with his parents. His business is highly focussed on product quality and he wouldn't like to compromise on it since that's his main competitive advantage. His business goal is to set foot in various cities across the country and to increase his annual turnover to 10 cr. by generating more sales.
---
Vinay - Garage Owner, Mumbai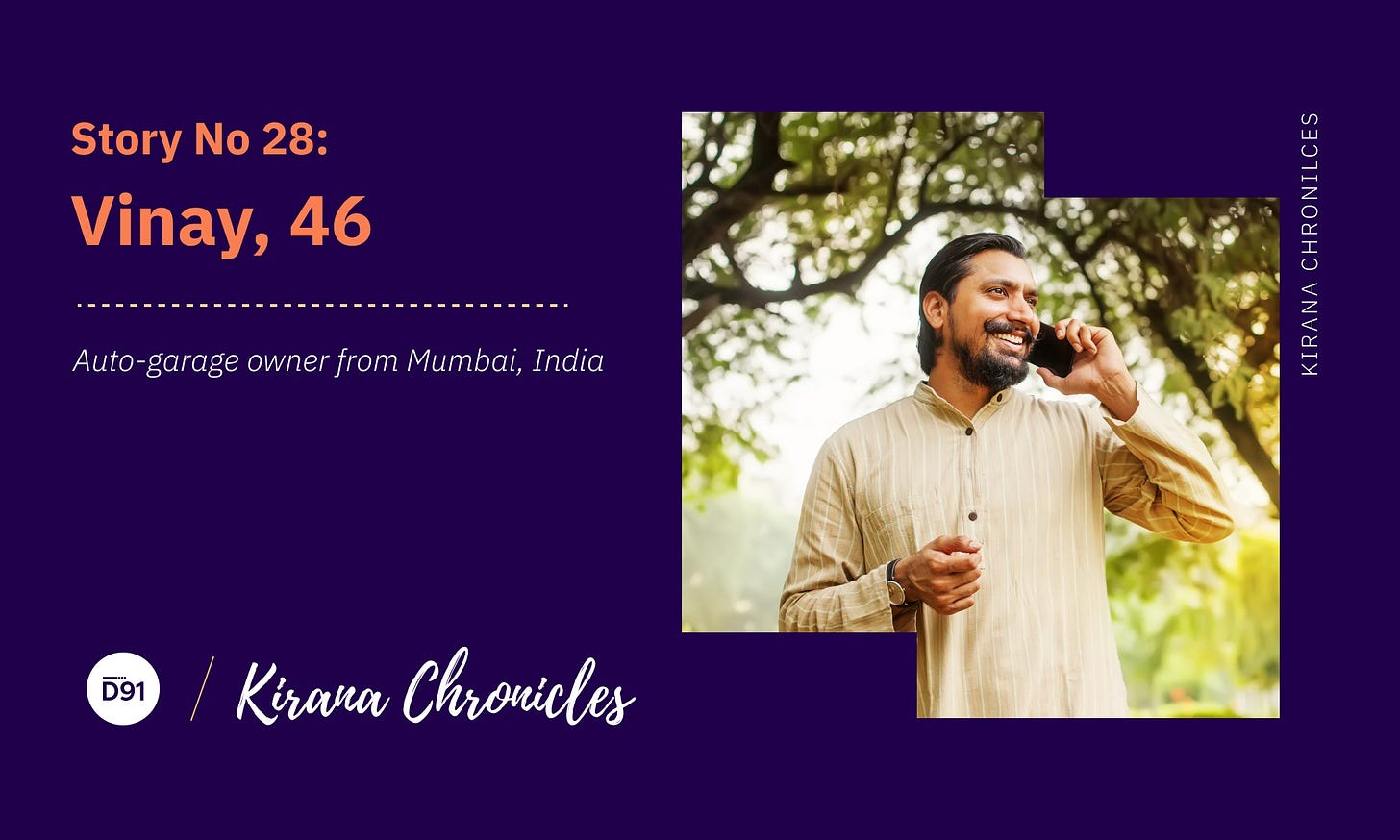 46-year-old Vinay owns an auto-garage in Mumbai. He lives with his wife and two kids. His garage caters to customers who have privately owned vehicles, and tourism companies that send their fleet of cars for any sort of maintenance or repair work. In the next five years, he wants to see his business expand in terms of more customers. Apart from providing efficient services and keeping the customers satisfied, he wants to introduce different modes of payments in his business. He believes this will lead to acquiring more customers due to convenient payment options for them.
---
📖
More from Kirana Chronicles
---
🏡
Throwback from past
We resurface some of our earlier research in a visually engaging Instagram format of 'How do you tell a story within 10 slides?' This week we have the story of 'Gauri' from Tumkur, Karnataka as part of our series in 'Rural Journeys'.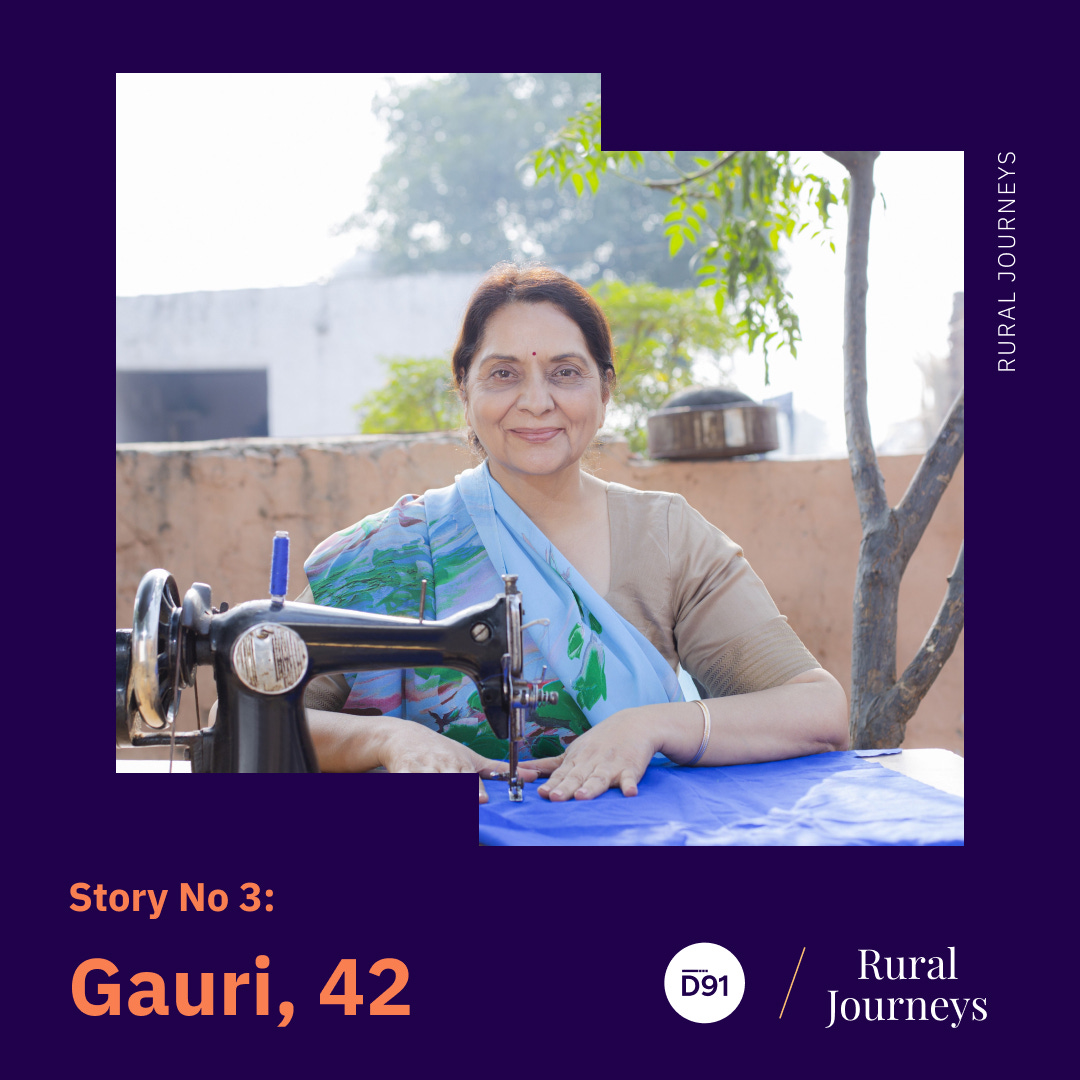 ---
If you find our research interesting and useful, do give us a shoutout on social media and share this with your friends and colleagues :)
---
About D91 Labs
D91 labs is an open-source initiative by setu.co to help Bharat build great fintech products. We organise and publish user research, insights, and frameworks for fintech in India. Please follow us on medium for more exciting stories and insights on Bharat.
Follow our updates on
Medium | Twitter | Facebook | Instagram

---